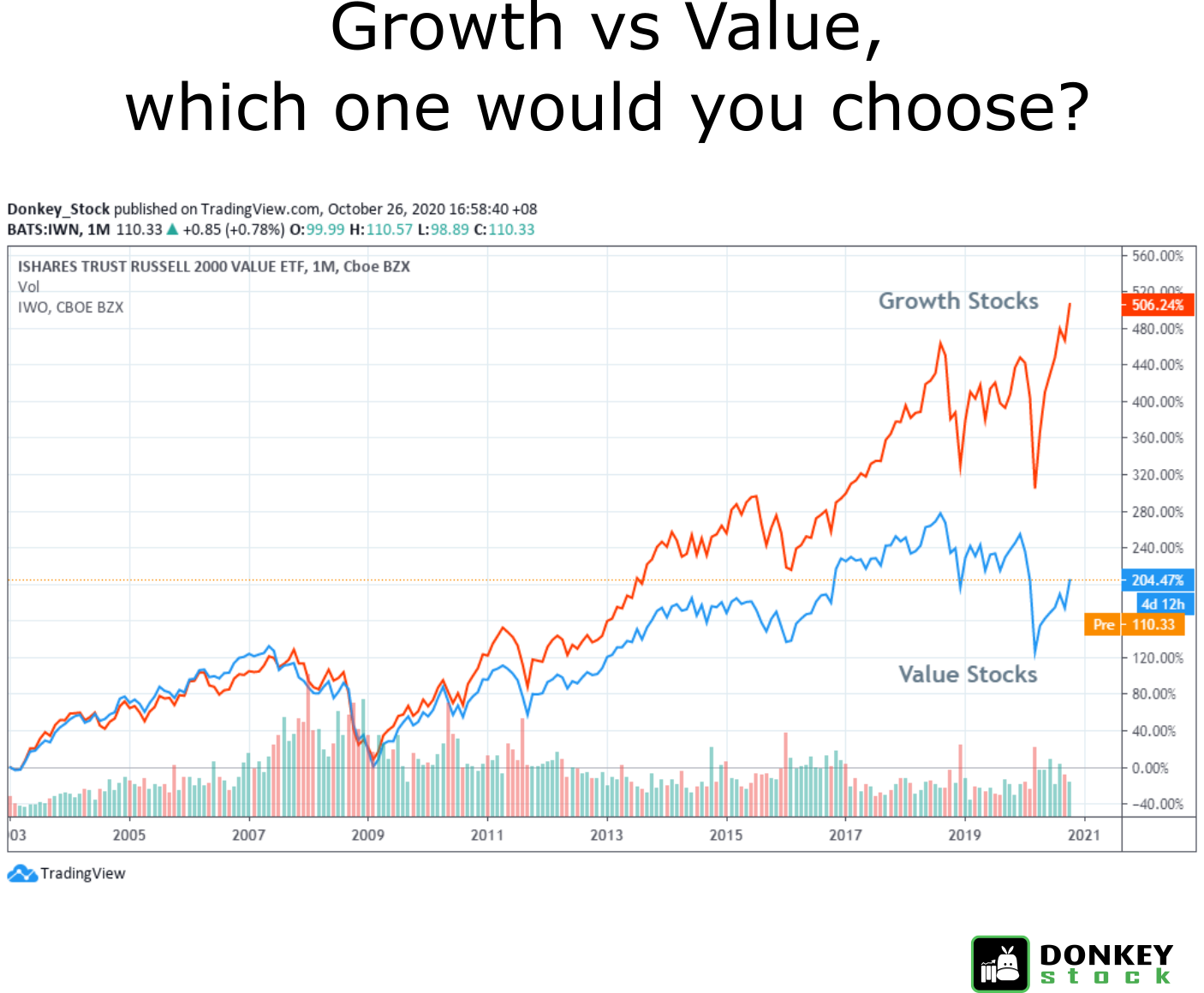 A stable, higher income and reduced risk profile would be classified as a value-oriented company. Value companies usually have mature business models that seek to maintain strong pricing power, modest growth, and typically reward long-term shareholders with a dividend pay-out or stock buy-back.
Growth companies are focused on higher revenue growth, expanding their market, and generally show lower profits due to higher investment in company expansion. They typically pay little to no dividends as they re-invest profits in expanding growth.
In the past 15 years, growth stock had outperformed value stock by a large margin. New technologies and the growth in the internet industry justified the price premium. However, we have not seen any new business model in the past 5 years. E-commerce, advertising, the subscription model is everything we have.
Is it time for us to start looking at value stock? Only time will tell.
Anyway, at the right price, either value or growth can be very successful investments to own and can lead investors to long-term success.