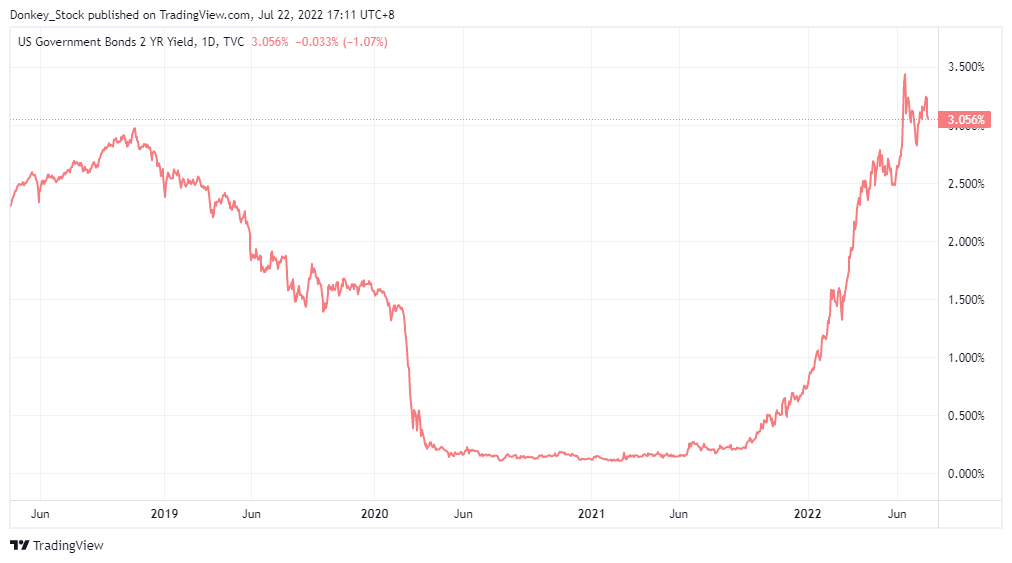 US 2-year bond is a very good indicator to guess the interest rate policy of the Federal Reserve. Currently, it is trading at 3%, which means this interest hike cycle is gonna end at 3%. Based on the Fed's pace, the interest rate hiking cycle is going to end by this year.

However, investors should be reminded that Quantitative tightening is still ongoing. In layman's terms, it means money is being unprinted, making less money in the market.

Interest rate affects long-dated assets such as Infrastructure stocks, real estate, REITs, and bonds. Usually, the prices of these assets are at the bottom low when the interest rate hiking cycle is at its peak.

On the other hand, the performance of the stock market is determined by the money supply. A stock market cannot perform well when money is getting lesser each month.