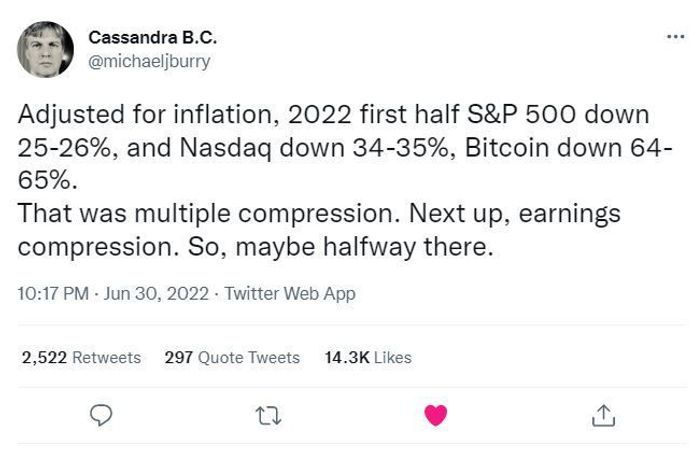 Here are some of the stages in stock market

Early bull: Recovery in PE multiples
Mid bull: Gradual increase in EPS
Late bull: both EPS and PE multiple spike

Early bear: Decrease in PE multiples
Mid bear: Fall in EPS
Late bear: Plunge in EPS and PE multiples

Some investors may claim that the market is now very cheap to start value investing when they see Coinbase trading at 5.23x P/E ratio, Netflix at 16x P/E ratio and Facebook at 11x P/E ratio.

The reason for the low P/E is not a good reason to buy as their earnings are going to go lower in the next few quarters. When that happens, their P/E is not going to be low anymore. Just think about the situation like glove manufacturer, Top Glove, and oil refinery, Heng Yuan.

Companies are releasing their Q2 2022 financial result soon. Don't fall into this trap.