Here's what we have for the week
Significant Event
The Selangor state-owned GLC, Kumpulan Perangsang Selangor is acquiring the entire stake in computer numerical control machining company MDS Advance Sdn Bhd for RM85 million.
Yinson Holdings Bhd had received a contract worth USD 218 million in Angola.
Malaysia's largest construction company, Gamuda Bhd is venturing into the business of solar energy. The company had allocated RM2 billion for investment in renewable energy businesses over the next five financial years.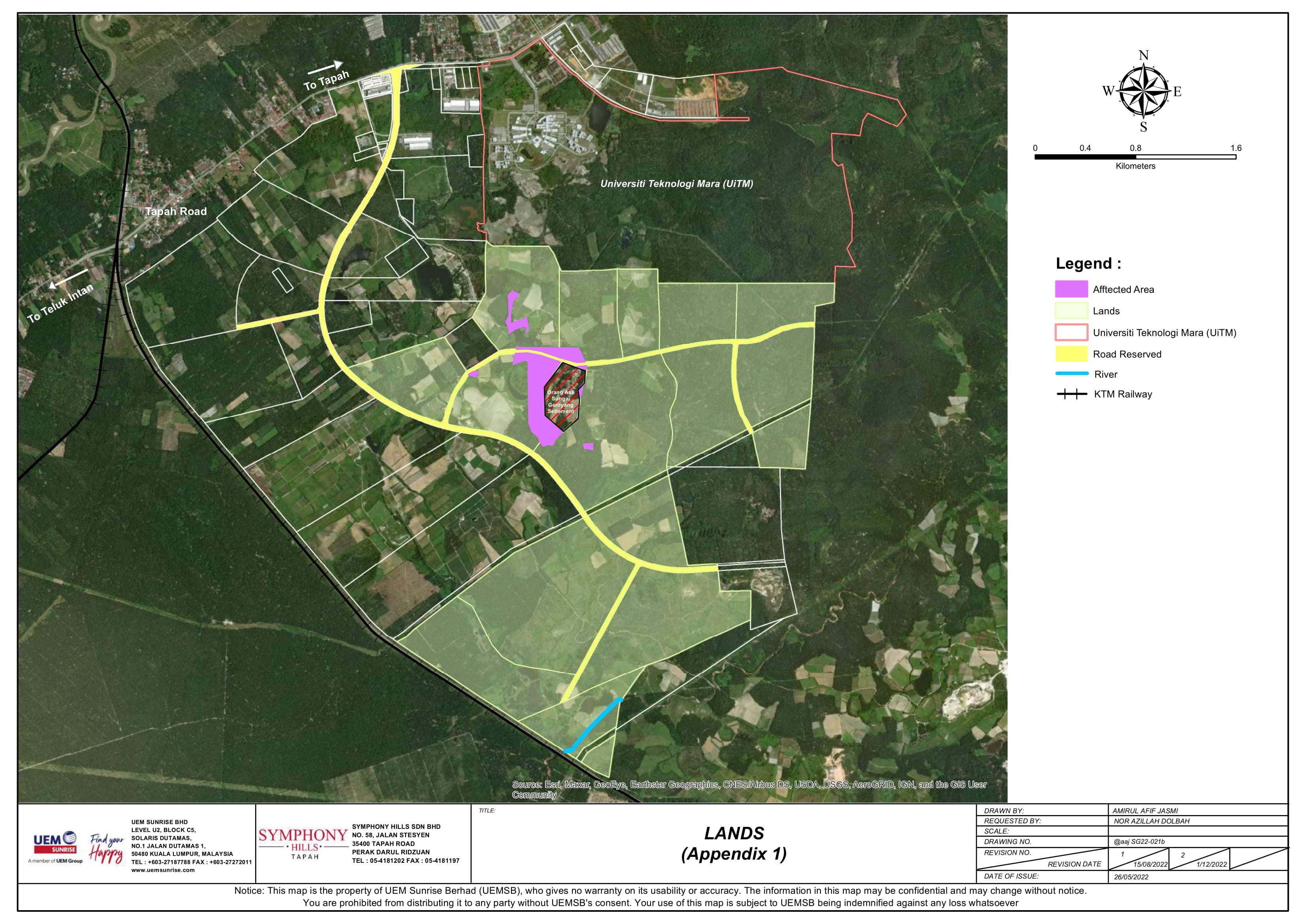 * Land sold by UEM Sunrise
Real Estate Industry
Surbana Jurong, Mitsubishi Corp, and Sinar Mas Land joint venture for 108 ha development in BSD City, Greater Jakarta, Indonesia.
LHN Ltd is selling a property in Singapore, Amcorp Global Ltd is selling an Australian property and Far East Orchard is acquiring a PBSA in the UK.
UEM Sunrise Bhd continues its disposal of non-core assets. It recently sold 1776 acres of land in Tapah to Sunsuria Bhd for RM 75.52 million.
FoundPac Group had acquired a piece of industrial property in Penang for RM 25.5 million.
Fiffy Sdn Bhd is buying 9.88 acres of land located at Senai Airport City for RM 23.3 million.
A bungalow located near Tun Razak Exchange (TRX) had changed hands for RM 35.51 million.

Infrastructure/Logistics
A total of RM113.7 million has been allocated for river and drainage system maintenance in Johor to reduce the risk of floods in the state.
The Selangor government plans to take over part of the federal roads in the industrial areas that are managed by the Public Works Department (JKR) and hand them over to the local authorities.

Cash Call/ Debt restructuring/Restructuring/Proposed Listing
VCPlus Ltd is raising SGD 1.7 million via the issuance of new shares at 1 cent per share.
Meta Bright Group Bhd, formerly known as Eastland Equity, is raising RM 43.8 million via share issuance at RM 0.1125 per piece.

Privatization
Revez Corporation received a mandatory offer of 3.06 cents per share.
Sapphire Corp had approved a capital reduction plan that will see shareholders receiving proceeds of 4.563 cents per share.

Company Expansion Plan/ Capex Plan
Equinix Inc, the largest global data center is investing USD 40 million to build a new data centre called JH1 in Johor.
EVE Energy Co Ltd, a China-based lithium battery production company, will build a US$422.3 million cylindrical battery production base in Perak, Malaysia.
Tenaga Nasional Bhd (TNB) plans to invest RM20 billion worth of capital expenditure annually over the next 28 years to support the country's net-zero agenda.


Users can filter the companies' activities via industry or nature of activities via using our tool for Malaysia companies and Singapore companies via the link.
Users can get access to all the major transactions of offices, lands, and factories in Malaysia via this tool.

Daily Insights

Companies we are looking at

News we are reading