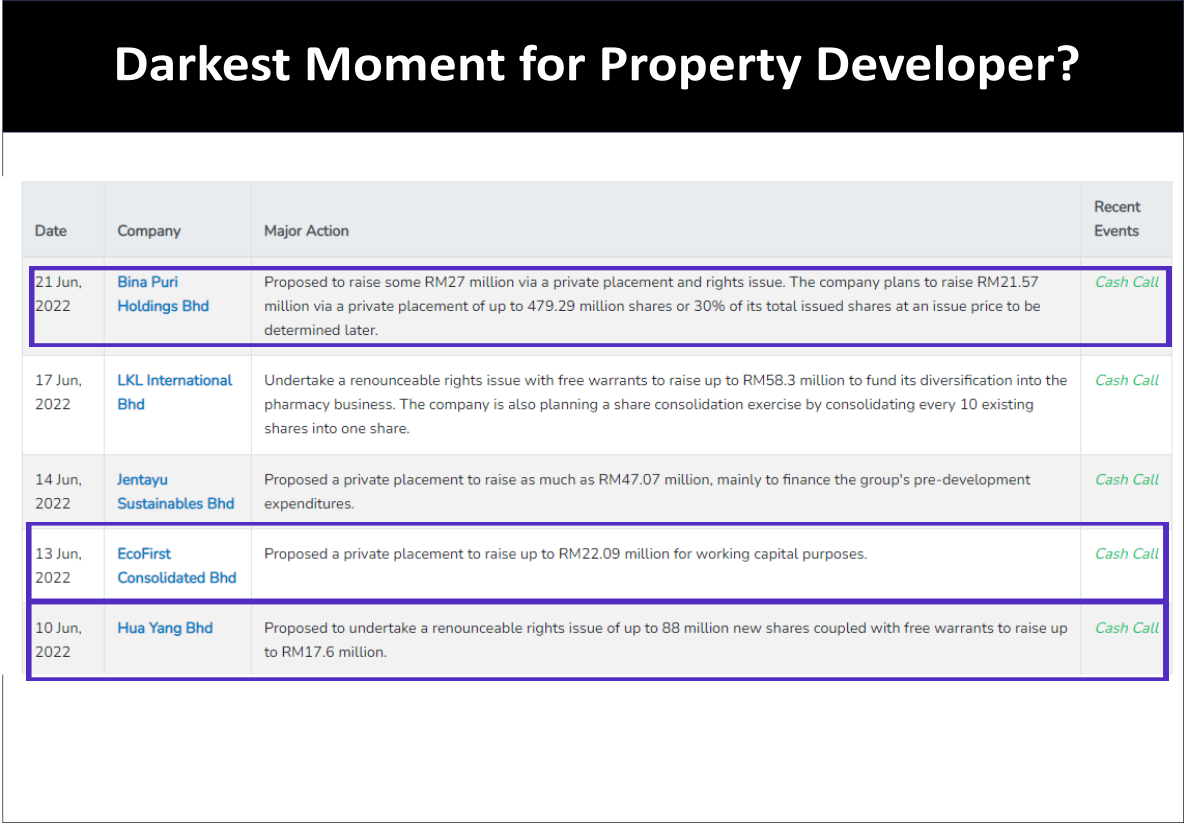 Over the last few days, we have seen several companies that are involved in property development raising funds via the capital market.

There could only be 2 reasons when a company raises extra funds.

The first reason is due to worsening debt conditions and the company needs to raise funds to serve its debt obligation.

The second reason is anticipation of industry upcycle and they start preparing their war chest in order to tap into the next industry upcycle.

If the companies are facing the first scenario, it means the property market is at the worst time and property prices are low now. If the companies are raising funds due to the second scenario, it means property prices are going to rise soon.

Just some thoughts on the property market. If you are still waiting for prices of property located at prime locations to fall, good luck.
Source for the tools checking Bursa corporate actions: Bursa Corporate News