Mortgage application for residential properties is almost at an all-time high although the demand for mortgages for commercial properties remains sluggish.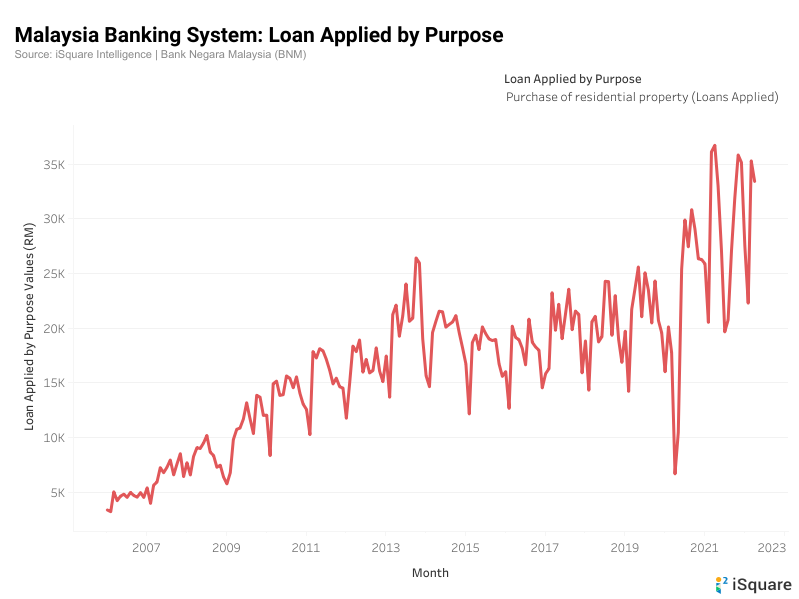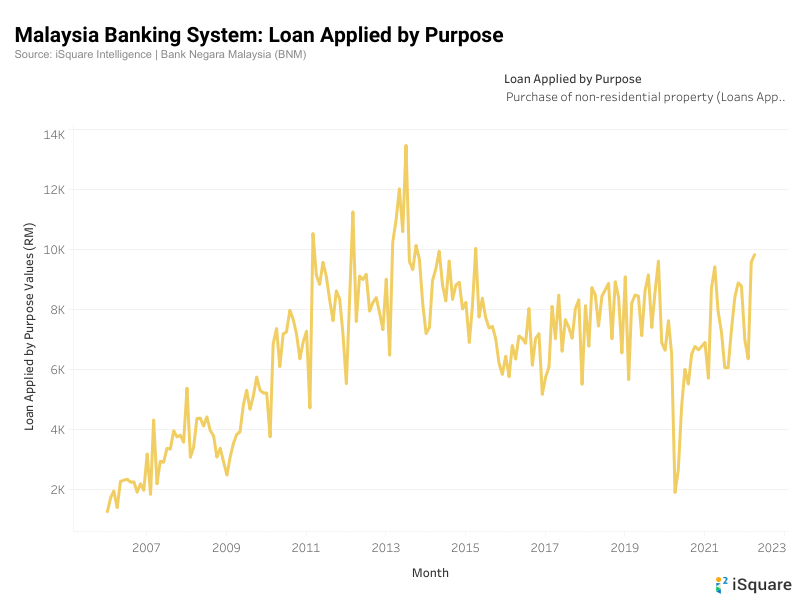 Source: iSquare Loan applied for Purpose


Although interest rates have started to rise, loan demand for residential properties remains high.

Despite the Malaysian property market is still plagued with a high number of overhang units, properties located in good locations are still being snapped up in a short period of time. This situation has been exacerbated by the shortage of new launch properties in the market.

Higher rental rates, higher inflation rates, government subsidy (HOC Campaign), and historically low interest rates have ignited the interest in home buying for many first-time home buyers. In the next few years, Gen-Z will start to get married and have kids, this will further increase the demand for properties located close to working locations.

Follow where the money flows. The demand for loans is one of the best indicators to check out where the money flows.