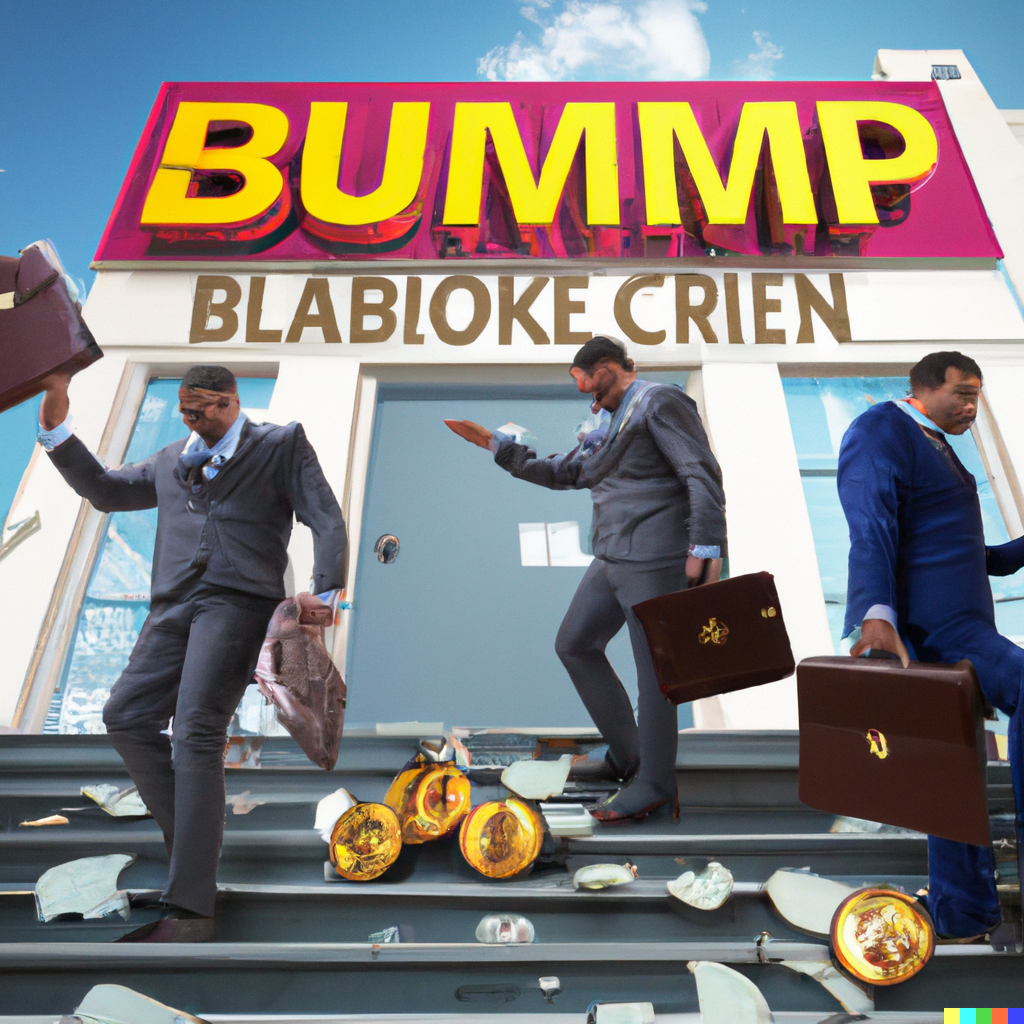 The crypto market had a roller-coastal time since the market downtrend. The Terra Luna crash, the FTX bank run, Celsius Bank run, Blockfi Bank run, Voyager bankruptcy, 3AC Bankruptcy, and a potential scam in Grayscale Bitcoin Trust (GBTC).

Due to all these incidents, a lot of investors had treated crypto and blockchain as scams of the century.

However, when you think deeper, blockchain technology has nothing to do with all these incidents. It is still a great technology that increases trust, security, transparency, and the traceability of data shared across a network.

During the era of the gold standard, there are also bank runs, financial institution bankruptcy, and scams in financial innovations. The problem does not lie in the technology, the human factor is what matters.

In the meantime when the market is losing its hype in this industry, we are seeing institutional players adopting this technology swiftly.

MakerDAO is embracing real-world assets and issuing a 30M DAI loan to SG Forge — a blockchain-focused subsidiary of Societe Generale, the No. 3 bank in France with €1.5T in assets.

JPMorgan's Blockchain Network, Onyx is facilitating the repo trade, helping to identify the potential counterparty risk arising from this trade, and trying to minimize the systematic risk arising from shadow banking.

In a survey conducted by Coinbase with 140 institutional investors, Institutional investors increased their allocations during the crypto winter, with many using this as an opportunity to learn and build for the future.
Despite heightened volatility, digital assets were seen as offering one of the most attractive opportunities to generate alpha.

In case you are not aware, the institutional investors (aka smart money) are always right in the long term.

The tulip mania had brought advancement to the genetic marker technology, the South Sea Bubble had advanced the infrastructure around joint stock companies, the dotcom bubble gave us the infrastructure of the modern internet and even the housing bubble left us with an ample supply of houses.

You get the picture. Don't throw the baby out with the bathwater. There are startups or ideas in this industry that could be the next trillion company by 2030.